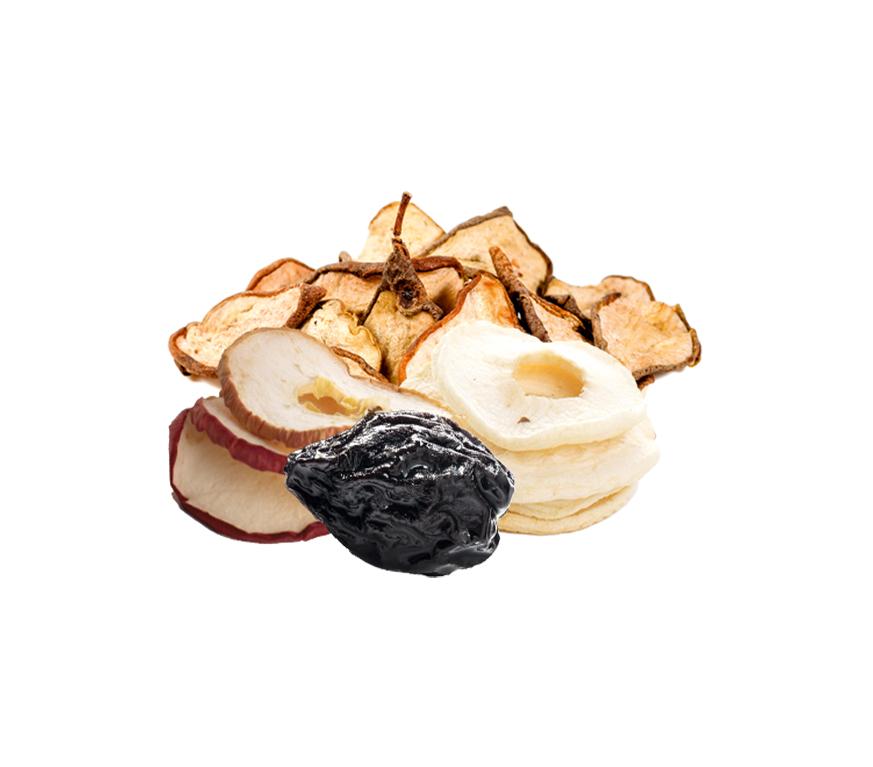 Dried fruits are a delicious and healthy snack, obtained by removing the water from fresh fruits. They are available in a wide range of varieties, including, apple, prunes, dried apricots, and many more.
Dried fruits are an excellent source of nutrients, such as fiber, vitamins, and minerals. They are rich in antioxidants and can help reduce the risk of chronic diseases such as heart disease, diabetes, and cancer.
They are also an ideal snacking option for those following a vegetarian or vegan diet, as they contain a significant amount of protein and iron.
Dried fruits can be consumed as is or added to cereals, salads, cakes, or other desserts. They can also be used in recipes for meals and sauces to add a sweet taste and aroma.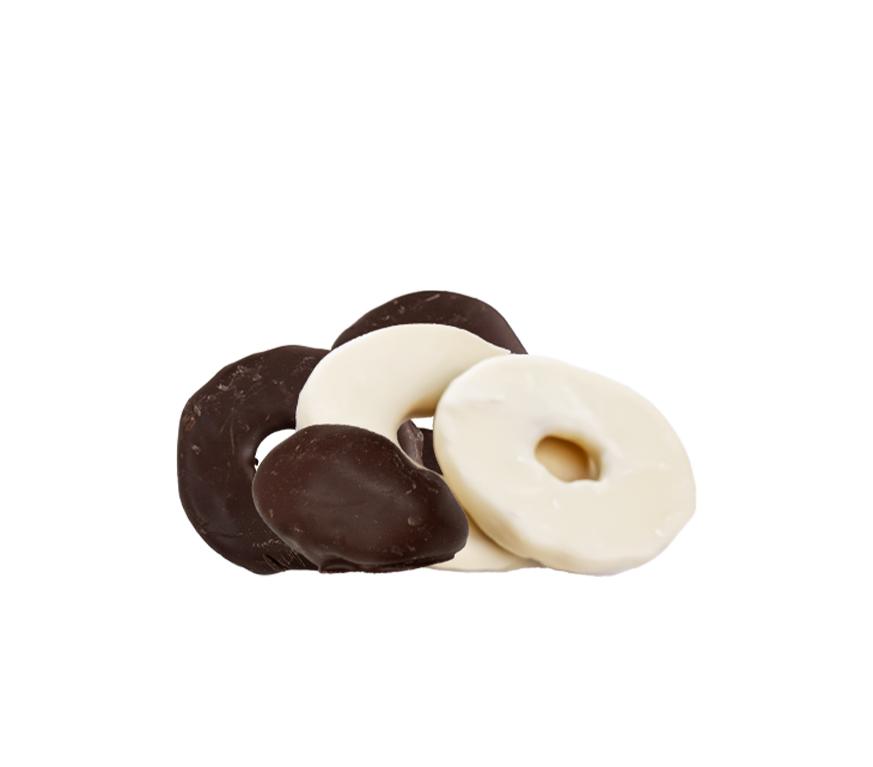 Chocolate covered dried fruits
Chocolate covered dried fruits are a delectable treat that combines the natural sweetness of dried fruits with the rich and creamy flavor of chocolate. Dried fruits, such as apple, apricots, cherries, prunes are often used for this confectionery.
The process of making chocolate covered dried fruits typically involves coating the dried fruits with melted chocolate and allowing the chocolate to set, resulting in a smooth and glossy chocolate shell that enrobes the sweet and chewy dried fruits. The choice of chocolate can vary, with options ranging from dark, milk, or white chocolate, depending on personal preference.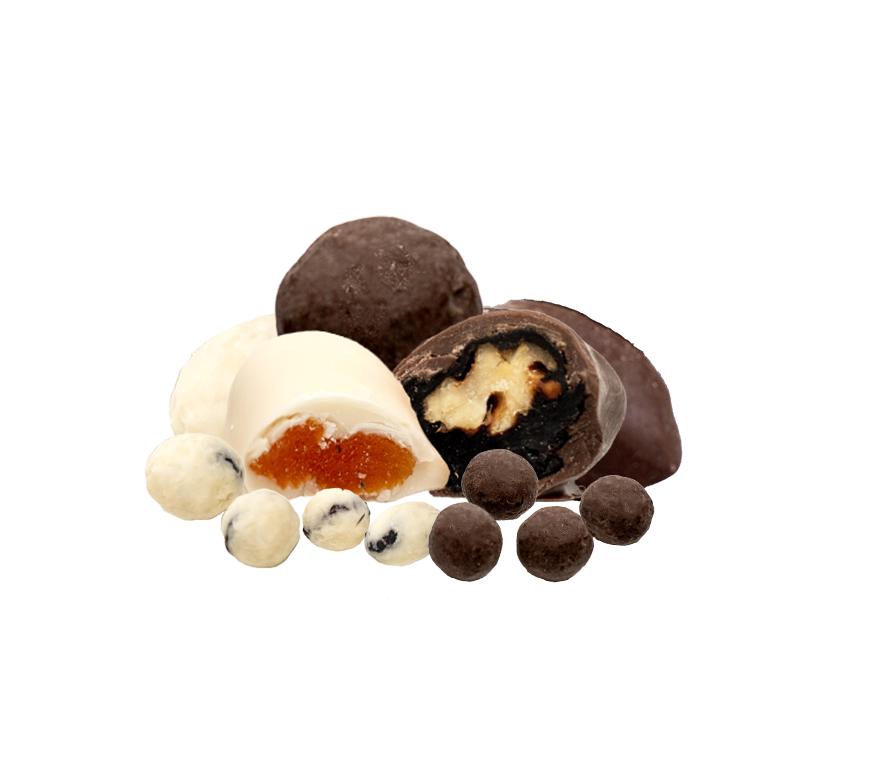 Dried Fruit Candies and Dragees
Try our dried fruit candies and dragees! Made with only the freshest and highest quality fruits, our candies are a perfect snack for any time of day. Our unique drying process ensures that the natural sweetness and nutrients of the fruit are preserved, giving you a delicious and snack option. Made with a crunchy outer shell and a soft, chewy center, our dragees are the perfect treat for any occasion. Our candies are crafted using only the finest ingredients, ensuring a burst of flavor with every bite.
Enjoy them as a sweet snack or add them to your next dessert for an extra touch of elegance.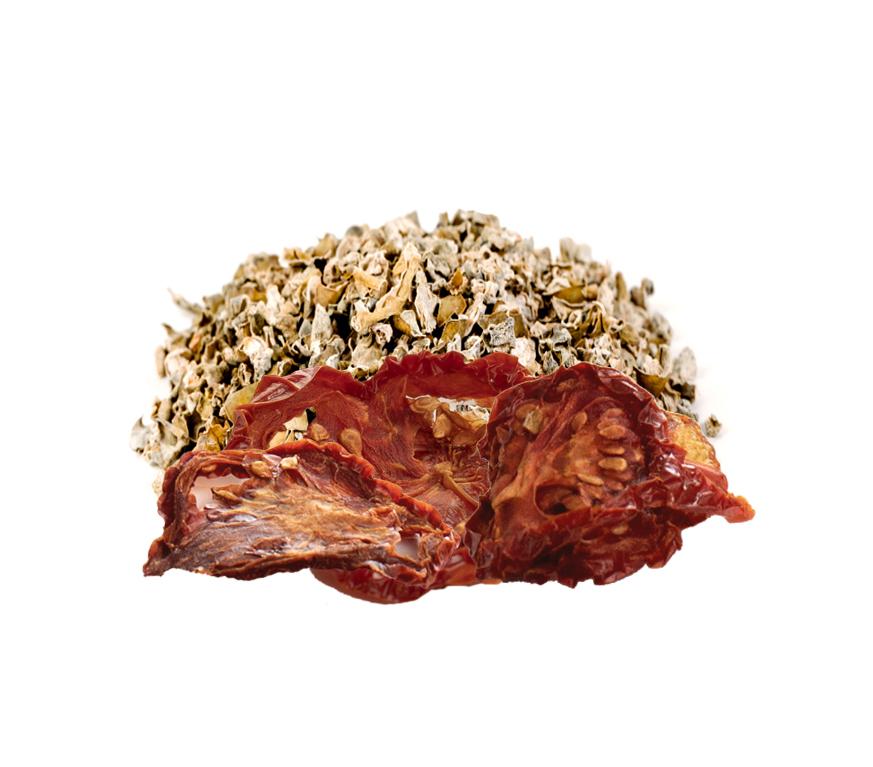 Dried vegetables are a convenient and nutritious option for people who want to eat healthily but don't always have the time to prepare fresh vegetables. Drying removes the water content from the vegetables, which makes them more shelf-stable and easier to store than fresh produce.
Dried vegetables are a good source of vitamins, minerals, and fiber. They can be added to soups, stews, and casseroles to enhance the flavor and nutritional content of the dish.
Overall, dried vegetables are a convenient and healthy addition to any pantry. They are versatile, easy to use, and can help you meet your daily recommended intake of vegetables.