DRIED SEEDLESS CHERRIES
100g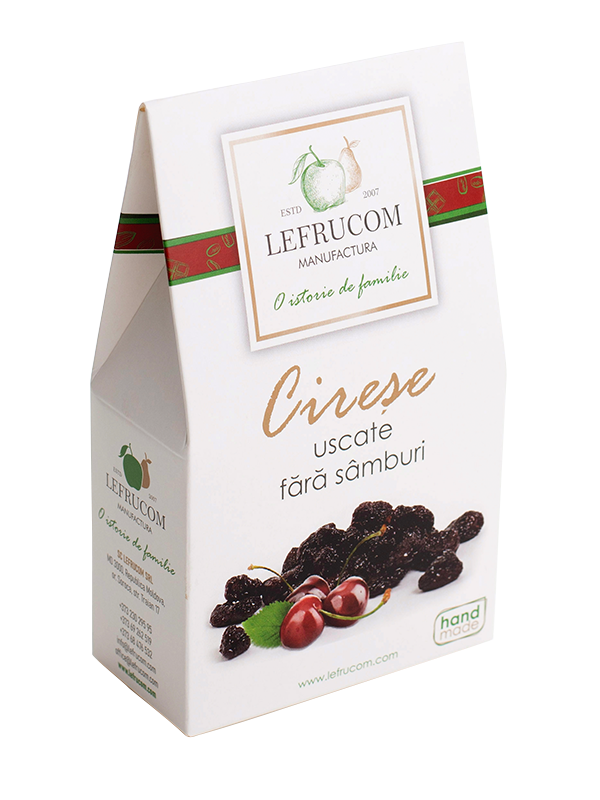 Dried seedless cherries are a delicious and healthy snack that can be enjoyed on their own or added to various dishes. These dried fruits are made by removing the seeds from fresh cherries and then drying them, which intensifies their tart flavor and preserves their nutritional value.
These dried fruits can be eaten as a snack or used in cooking, such as adding them to salads, yogurt, oatmeal, or baked goods like muffins and granola bars. They also make a tasty addition to savory dishes like stews and roasted meats.
COMPOSITION:  dried seedless cherries
STORAGE CONDITIONS: temperature between 5..20°C
RELATIVE HUMIDITY: max. 70%
USE TO: look at the packaging
EXPIRATION DATE: 12 months
!ATTENTION: Some pieces of fruit may contain individual seeds or fragments of seeds.
 Package (100 gr): EAN – 4841434000763 Price: 30 MDL