DRIED APPLE RINGS COVERED IN MILK CONFECTIONERY GLAZE WITH CINNAMON
DRIED APPLE RINGS COVERED IN MILK CONFECTIONERY GLAZE WITH CINNAMON
100g | 200g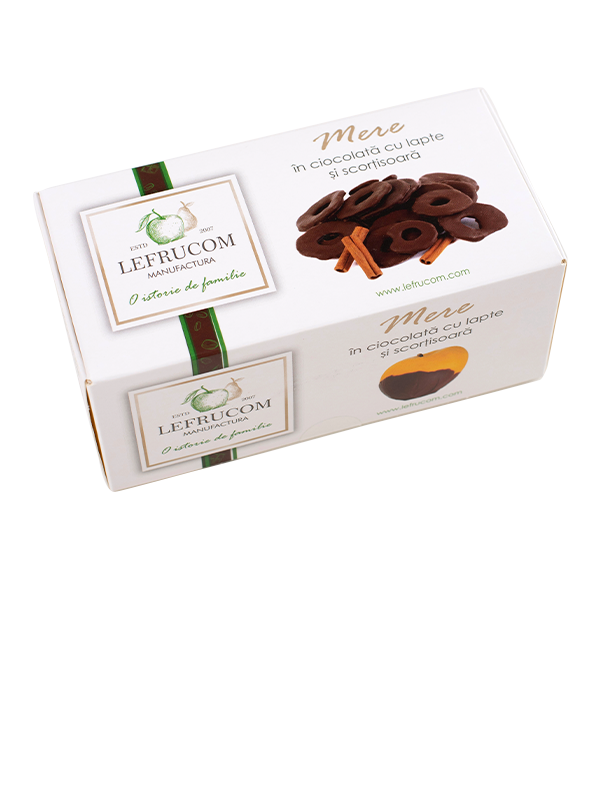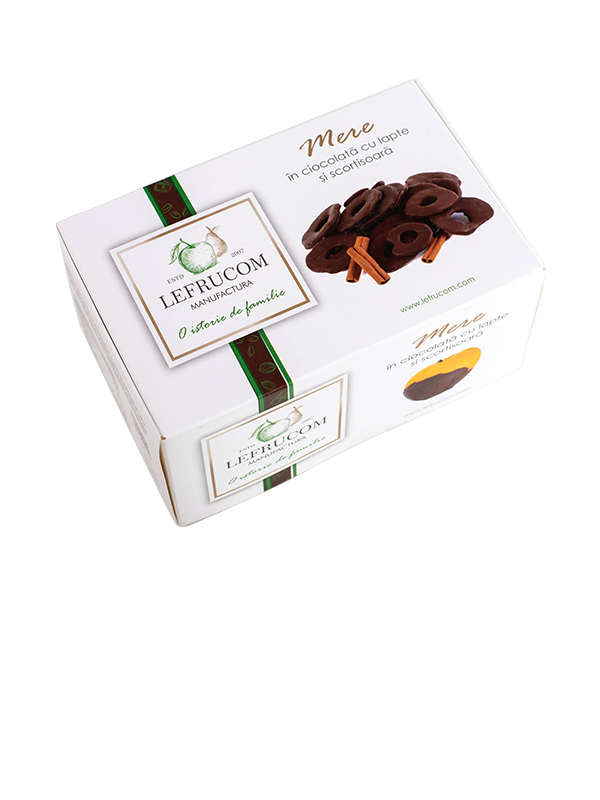 Dried apple rings covered in milk chocolate with cinnamon are a delectable treat that combines the natural sweetness of apples with the rich creaminess of milk chocolate, all infused with the warm, comforting flavor of cinnamon.
The dried apple slices are typically made by dehydrating fresh apples, which removes most of the moisture while retaining the natural sweetness and flavor of the fruit. These dried apple slices are then dipped or coated in melted milk chocolate, which adds a rich and indulgent layer of sweetness to the dried apples.
The combination of the tartness of the dried apples and the bitterness of the milk chocolate with cinnamon creates a delightful contrast of flavors. The sweetness of the chocolate complements the natural sweetness of the apples, resulting in a harmonious blend of taste sensations.
COMPOSITION: ring-cut apples, dried (antioxidant: sodium pyrosulphite E223), chocolate glaze( sugar, refined and fully hydrogenated vegetable oil (palm-kernel), reduced-fat of cocoa powder, dried milk, emulsifier: soy lecithin (E322), identical to natural flavor: vanillin. May contain traces of milk and peanuts), cinnamon.
STORAGE CONDITIONS: temperature between 15..21°C
RELATIVE HUMIDITY: max. 75%
USE TO: look at the packaging
EXPIRATION DATE: 6 months
!ATTENTION: Some pieces of fruit may contain individual seeds or fragments of seeds.
Packet (100 gr): EAN – 4841434000855   Price: 35.00 MDL
Packet (200 gr): EAN – 4841434000497  Price: 65.00 MDL