DRIED PICKLED CUCUMBERS
100g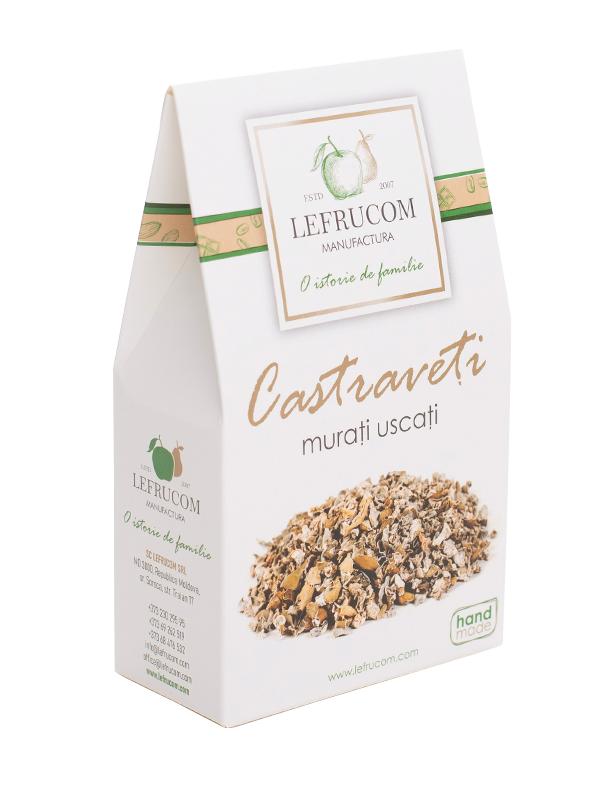 Dried salted cucumbers are a tasty and crunchy treat that adds a tangy and savory note to any meal. These cucumbers are carefully selected and then pickled in a mixture of  water, salt, sugar, and spices to create a delicious and slightly spicy snack.
One of the benefits of using dried pickled cucumbers is their long shelf life. By removing the water and the pickling process, these cucumbers can be stored for a longer period of time without spoiling, making them a convenient snack to have on hand in your pantry.
The distinct taste and crunchy texture of dried salted cucumbers make them suitable to be consumed as is, as a standalone snack, or added to a variety of culinary preparations. They can be used in salads, sandwiches, wraps, or even in hot dishes, to add an extra layer of flavor.
COMPOSITION:  dried pickled cucumbers
STORAGE CONDITIONS: temperature between 5..20°C
RELATIVE HUMIDITY: max. 70%
USE TO: look at the packaging
EXPIRATION DATE: 12 months
!ATTENTION: Some pieces of fruit may contain individual seeds or fragments of seeds.
Package (100 gr): EAN – 4841434000350 Price 30 MDL