CANDIES WITH DRIED APRICOTS IN WHITE CONFECTIONERY GLAZE
CANDIES WITH DRIED APRICOTS IN WHITE CONFECTIONERY GLAZE
100g | 200g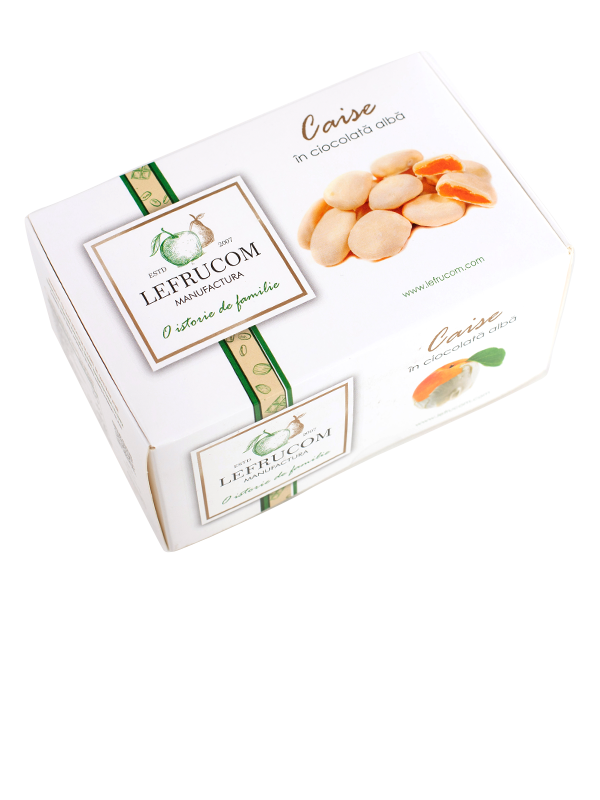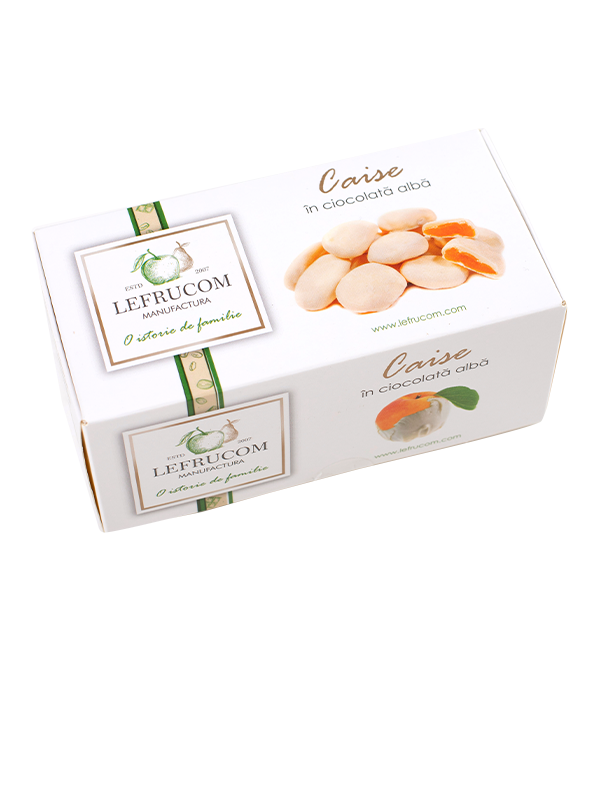 Treat yourself the sweetness and delicacy of the combination of dried apricots and white chocolate with our Dried Apricots in White Chocolate. These delightful treats will offer you a refined and enjoyable culinary experience.
The soft and juicy texture of dried apricots with their sweet-tart taste perfectly complements the creamy and aromatic white chocolate. Each bite is a delicious fusion of strawberry-like sweetness and smoothness of white chocolate, creating a burst of flavors that will tantalize your senses.
Our Dried Apricots in White Chocolate not only satisfy your sweet cravings but can also be a healthy option for your well-being. Apricots are a rich source of dietary fiber, vitamins, and minerals such as vitamin A, iron, and potassium. When combined with delicate white chocolate, this refined dessert becomes an unforgettable culinary experience without feeling guilty.
COMPOSITION: dried pitted apricots , white chocolate glaze( sugar, refined and fully hydrogenated vegetable oil (palm-kernel), dry skimmed milk, whole dried milk, sweet whey, emulsifier: soy lecithin (E322), identical to natural flavor: vanillin).
STORAGE CONDITIONS: temperature between 15..21°C
RELATIVE HUMIDITY: max. 75%
USE TO: look at the packaging
EXPIRATION DATE: 6 months
!ATTENTION: Some pieces of fruit may contain individual seeds or fragments of seeds.
Packet (100 gr): EAN – 4841434000831  Price: 35.00 MDL
Packet (200 gr): EAN – 4841434000626 Price: 65.00 MDL