DRIED APPLE RINGS COVERED IN WHITE CONFECTIONERY GLAZE
DRIED APPLE RINGS COVERED IN WHITE CONFECTIONERY GLAZE
100g | 200g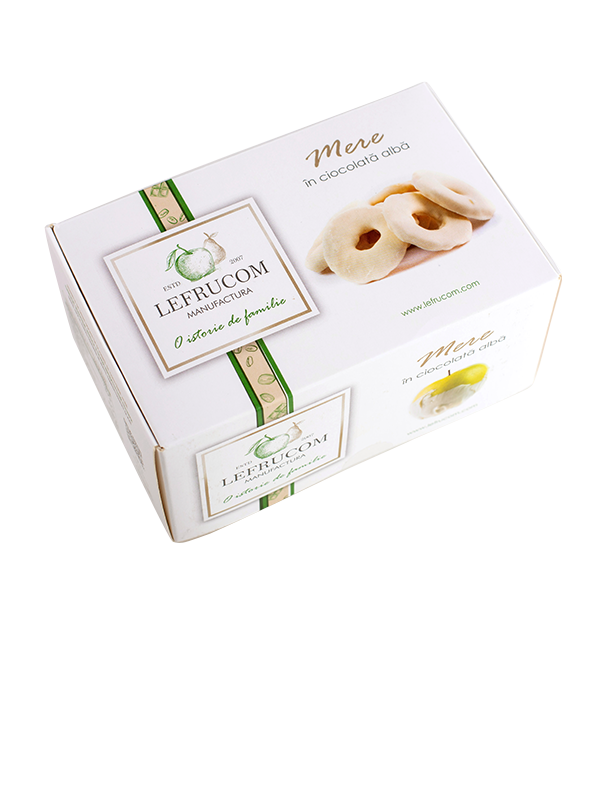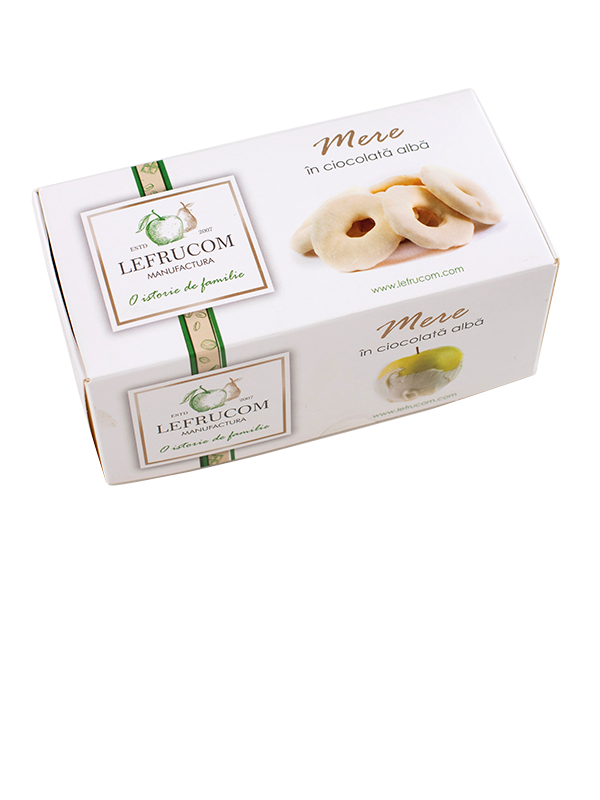 Introducing our delicious and healthy treat – Dried Apple Rings in White Chocolate! These delectable rings are made from freshly picked apples that are dried to perfection, resulting in a naturally sweet and tangy flavor. But we don't stop there – we coat each ring with a generous layer of smooth and creamy white chocolate, adding a touch of decadence to this wholesome snack.
They make a great on-the-go snack, a delightful addition to your morning yogurt or oatmeal, or a perfect accompaniment to your afternoon tea. Plus, they are made with all-natural ingredients and contain no artificial preservatives, making them a healthier choice for you and your loved ones.
COMPOSITION: ring-cut apples, dried (antioxidant: sodium pyrosulphite E223), white chocolate glaze( sugar, refined and fully hydrogenated vegetable oil (palm-kernel), dry skimmed milk, whole dried milk, sweet whey, emulsifier: soy lecithin (E322), identical to natural flavor: vanillin).
STORAGE CONDITIONS: temperature between 15..21°C
RELATIVE HUMIDITY: max. 75%
USE TO: look at the packaging
EXPIRATION DATE: 6 months
!ATTENTION: Some pieces of fruit may contain individual seeds or fragments of seeds.
Packet (100 gr): EAN – 4841434000824   Price: 35 MDL
Packet (200 gr): EAN – 4841434000510   Price: 65 MDL